Upgaard Cross Country Skiing & Hiking Map
To view a larger map download the PDF Here.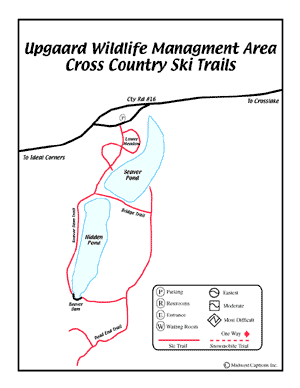 Location:
From the Brainerd Chamber, travel west on 210 to the junction of 371 and 210. Go north on Hwy 371 approximately 25 miles to Pequot Lakes. Turn on County Rd 16 one mile north of Pequot Lakes. Travel 8.7 miles and look to your right, trails are not well groomed.