Cut Lake Cross Country Skiing & Hiking Map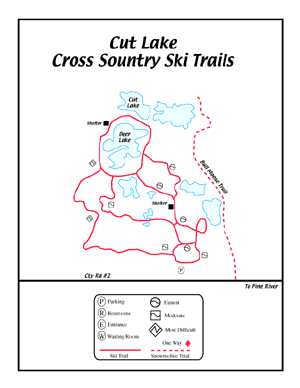 To view a larger map download the PDF Here.
Beginner to Expert - 16km
Location:
From the Brainerd Chamber, travel west on 210 to the junction of 371 and 210. Go north to Pine River. Take left on County Road 2. Travel 10 1/2 miles west on County Road 2. It will be on the north side of the road. Parking and sign will be right there.