Breezy Point & Whitebirch Cross Country Ski Trail Maps
To view a larger map download the PDF Here.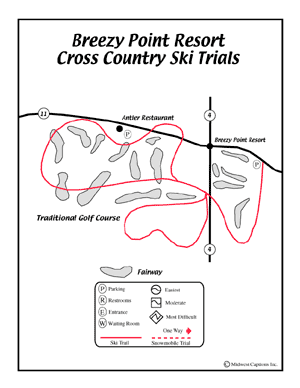 Beginner to Intermediate - 15km
Location:
From the Brainerd Chamber travel east on 210 to the junction of 210 and 25. Go north on 25. Go through Merrifield. About one mile out of Merrifield the road splits. Stay to the left. The road you will be on is #4. Follow this north all the way to the gates of Breezy Point Resort. Enter the resort and get further information.