Hiram Cross Country Skiing & Hiking Map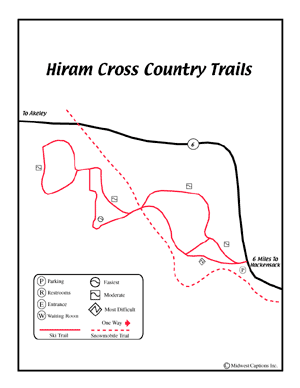 To view a larger map download the PDF Here.
Location:
From the Brainerd Chamber, travel west on 210 to the junction of 371 and 210. Take Hwy 371 north to Hackensack. Go north 2 more miles on Hwy 371 Then go west on County Rd 6 for 6 miles and look for signs.