Crow Wing State Park Cross Country Skiing & Hiking Map
To view a larger map download the PDF Here.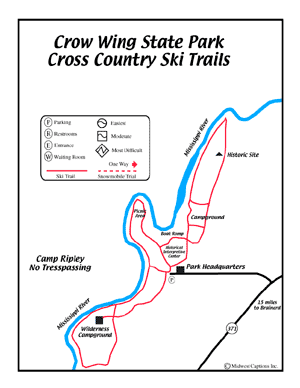 Location: From the Brainerd Chamber, travel on Hwy 371 south out of Brainerd for approximately 9 miles. Take a right at Crow Wing State Park Sign. Follow signs into park. Parking and Park headquarters is right beyond entrance. Contact the State Park for more information.