Aitkin No Achen Skiing & Hiking Map
Download the Aitkin Cross Country Ski Map PDF.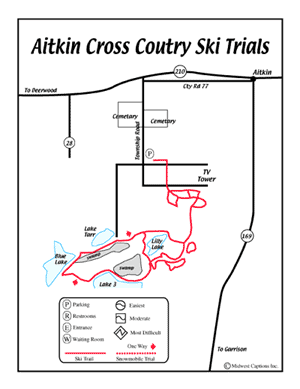 Beginner to Expert - 16km
Location:
From the Downtown Brainerd, travel approximately 40 miles east on Hwy 210 to Aitkin. Turn south approximately 1.5 miles before the intersection of Hey 210 & 169 onto Cemetery Road. Travel .75 miles south to the trail entrance.