Grand View Lodge Cross Country Skiing & Hiking Map
To view a larger map download the PDF Here.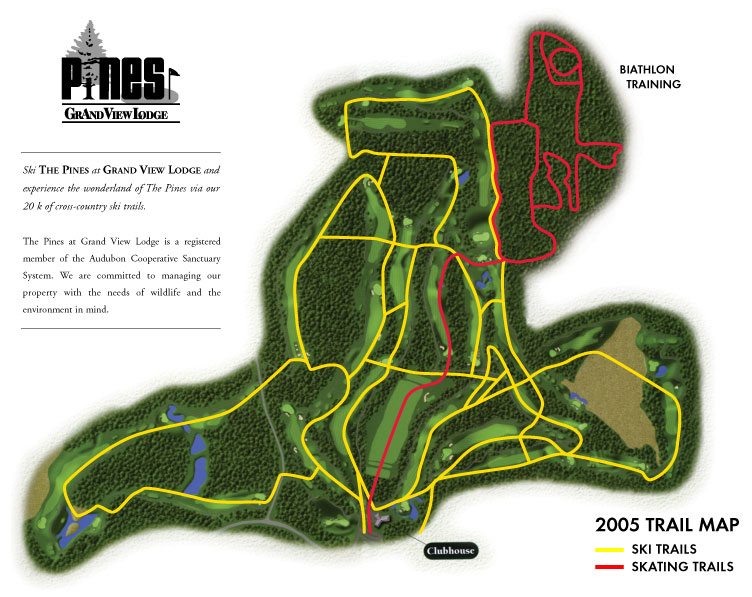 Location:
From the Brainerd Chamber, travel west on 210 to the junction of 371 and 210. Take Hwy 371 north to Cty Rd 77. Turn left and travel 1.5 miles. Turn Right into The Pines Golf Course. Lodging available at Grand View Lodge.