Pine Beach Cross Country Skiing Trail Map
To view a larger map download the PDF Here.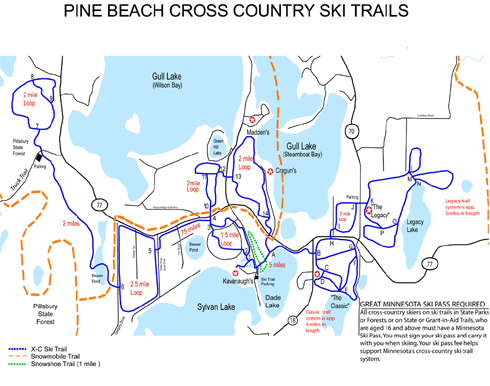 Beginner to Expert - 40km
Location:
From the Brainerd Chamber office, travel west on 210 through Brainerd to the junction of 371 & 210. Head north on 371 for approximately 5 miles. Turn left on county Road 77 (Pine Beach Road). Follow 77 for approx. 8 miles. About this time you will begin to notice Cross Country Ski Entrances along the highway. You can hop on one anytime you choose!