Brainerd Lakes Vacationland Business Directory
Wedding Invitations in Brainerd
Begin creating your guest list as soon as possible. Ask your parents for a list of the people they would like to invite. You and your fiancé should make your own list.
When choosing invitations you have several choices. You can order specialty invitations or you can design them yourself and use a local printer. You could also hire a designer to help you through the process of creating your own original invitations.
---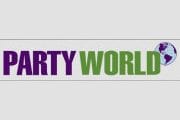 Let Party World help you with any or all of the rental - or retail - services you may need to have t...
---

Order approximately 20% more invitations than your actual count.
Buy "Love Stamps" at the post office, this is traditional postage used on wedding invitations. Several styles are offered.
Avoid having all your invitations returned to you stamped with "Insufficient Postage" ruining all your envelopes! Take invitations to the post office and be sure you get sufficient postage.
Don't attempt to save time and effort by using your computer to print out a merged list of all your wedding guests and then just stick the labels on the envelopes. It doesn't matter how pretty a font you have, or if it looks just like calligraphy. Printed envelopes and labels are a big no-no in wedding etiquette, and even though the rules of etiquette are bending in many areas of a wedding this is still one area where a rule is a rule.
You may also want to start thinking of additional design and printing services you may like such as thank-you cards, place cards and wedding programs.