Brainerd Lakes Vacationland Business Directory
Brainerd Lakes Vacationland Business Directory
Find all the best Brainerd Area lodging, dining, and activities in the Brainerd Lakes Vacationland Business Directory.
The options for lodging in the Brainerd Lakes Area are comprehensive, ranging from all-inclusive resorts to housekeeping cabins. Whether you're hunting, fishing, working, or relaxing in the Brainerd Lakes Area, there's great lodging available for you! For special occasions, view the conference planner or family reunion lodging in the Business Directory. Need more details or help planning your next Brainerd Lakes Area trip? Head over to the Vacation Planner Form to contact all the premier lodging facilities in one step.
Dining options in the Brainerd Lakes Area are also diverse and plentiful with everything from standard fast food places and quick bites, to upscale sit down restaurants. Whether you're looking for coffee, pizza, or great food delivery, you'll find something for everyone.
Don't forget the best part of the Lakes Area, all the lakes! Recreation and attractions are the highlight of Brainerd with the access to hundreds of lakes and trails. Find camps, farms and petting zoos, and countless beaches and parks. For the outdoors-man, fishing and hunting are great all year round.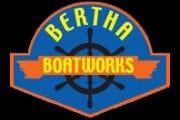 6846 County Road 16, Pequot Lakes , MN 56472
Details
Bertha Boatworks - On the Water the Way it Should be. We are a full service marina on Lake Bertha. We have a large selection of SouthBay pontoons ready to test drive as well as a variety of used boats - ask us about consignment boats. We are available to service your new and current boat. We also rent Four Winns boats and SouthBay pontoons as well as wake boards, skis, tubes & paddle boards.