Brainerd Lakes Vacationland Business Directory
Brainerd MN Winter Cabin Rentals
Many cabin and cottage rentals are available for your Minnesota winter vacation. Enjoy a private escape while partaking in the various winter activities the Brainerd Lakes Area offers. The outdoors enthusiasts will be sure to appreciate the close proximity many of these cabins offer to snowmobile trails, cross-country ski trials, and great ice-fishing lakes. For those of you who prefer to sip on hot cider and peer through the cottage window while watching the snow fall, these cabins are sure to offer you a warm, comfortable retreat. As you're preparing for your winter vacation in the Brainerd Lakes Area, plan on dining at some of the great area restaurants to help you warm up after playing in the snow.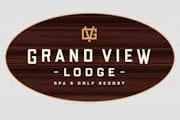 Relax by a toasty fire at Grand View Lodge after an exhilarating day out in our snowy wonderland – e...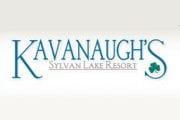 Kavanaugh's Resort is ideally located at the junction of the beautiful Pillsbury State Forest and fa...