Bar Harbor Patio Party and Sloppy Joe Benefit for Mike Smith
When: Sunday, June 26th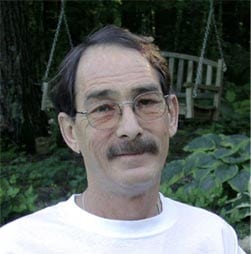 Where: Bar Harbor Supper Club on Gull Lake
Time: 12 Noon to 5 PM
Who: A benefit for Mike Smith, an independent contractor/plumber from Lake Shore, Minnesota.
What: With the help of many of Mike's friends and clients, his family has planned the Mike Smith Benefit/Bar Harbor Patio Party to help Mike with his grim financial situation. Benefit tickets are $10 each and include a lunch buffet from 12 - 2 p.m., live entertainment beginning at 3 p.m., a silent auction from 12 - 4 p.m., and a chance at a door prize valued at over $2,000. Drawing for the door prize, a one week stay at Sandy Beach Resort on Gull Lake, August 27 till September 3, 2005, a $2,000 vacation value, will be held at 5 p.m. Ticket holder need not be present to win.
Silent auction Items include hand woven rugs, a meat package, fine jewelry, a classical music performance by The Lakes Trio, a one week vacation at Crooked Lake Resort in Finland, MN, a weekend get away to Blue Fin Bay Resort in Tofte, MN, a weekend vacation at Agate Lake Resort in Lake Shore, MN, several golf packages at area golf courses, wildlife prints by a local artist and much more.
---
Mike's Story
Mike has been a diabetic since the age of 13. Due to complications from the disease, he underwent transplant surgeries in July 2004. Mike received both a kidney and a pancreas and his diabetes was gone. Unfortunately, due to anti-rejection treatments, Mike's recovery was slow and he was mostly unable to work from July 2004 - April 2005.
To make matter even worse, Mike was admitted to ICU at St. Joseph's Medical Center on May 12 with acute internal bleeding. In 2 days he received every pint of O+ blood that was on hand in Brainerd. He was then transferred and admitted to ICU at the University of Minnesota Hospital where he was diagnosed with CMV Virus, a complication from transfusions and anti-rejection drugs that he received after the transplants. It took doctors over 3 weeks to get the virus and the internal bleeding under control. Mike is now facing a second lengthy recuperation and a year of antiviral treatments.
Tickets for the benefit are available in advance at Bar Harbor, Holiday Gas Station in Nisswa, and Lundrigan's Clothing Store in Nisswa. Tickets will also be available at the door the day of the benefit.
Cash donations can be sent to:
The Mike Smith Benefit Fund
c/o Northern National Bank, 611 NE Washington Street
Brainerd, Minnesota, 56401
Please direct questions about the benefit or Mike Smith's condition to Karen Smith at 218-839-8975.