Westgate Mall Brings a Renewed Shopping Enthusiasm in 2012
Westgate Mall Brings a Renewed Shopping Enthusiasm
July 2 , 2012
Laura Hasse
Westgate Mall – It was a few minutes before 9:00 am and the parking lot at the west end of Westgate Mall was beginning to fill up. People were waiting outside until the clock struck 9 and the doors to two of Westgate Mall's newest merchants, Big Lots & Dunham's Sports, would open. This anticipation is a refreshing breath of fresh air to the Brainerd community, and the town is abuzz with what seems to be a renewed enthusiasm for shopping.
Alan Retkinski and Alex Schleider of Westgate Mall Realty Group, LLC have worked diligently at bringing in new merchants since they [Westgate Mall Realty Group, LLC] secured ownership of the Westgate Mall in November of 2011. At the time of purchase, the Westgate Mall was at 64% occupancy. With the recent opening of 3 new retail stores–Big Lots, Dunham's Sports and rue21–the Westgate Mall occupancy rate is now, much to the enjoyment of shoppers in the Brainerd Lakes Area, at 97%.
Big Lots hosted a grand opening ceremony in Baxter on May 25th. Big Lots carries name brand items and close-out items. Shoppers at Big Lots can find a variety of products, including: foods (with the exception of milk and frozen foods), lawn & garden, toys, pet supplies, stationary, auto supplies, furniture, domestics, cookware, shoes, luggage and more.
Big Lots has already shown it supports the local community. At the May 25th Grand Opening, Mike Kyler, District Manager, gave a $2,500 check to Baxter Elementary School Principal Steve Lundberg that may be used for technology in the school, such as iPads or iPod touches.
Dunham's Sports celebrated their Grand Opening on June 1. Dunham's Sports is a full line sporting good retailer. "The Baxter market fit into our growth market," explained Tom Lemere, Director of Advertising for Dunham's Sports, about their decision to open a location in the Westgate Mall. "People in the area use our merchandise. It is a very active community."
rue21 opened June 21 (a fitting date) and their Grand Opening is going on now. Kelly Evanovich, Associate Manager of Center Marketing for rue21, shared enthusiasm for their recent opening, "We are excited to be a part of the Westgate Mall store line up!" Evanovich explained that the store offers a broad assortment of the newest emerging fashion trends in apparel and accessories for girls and guys. "Wide selections of styles are always available for the fashion-conscious customer and with customers of all ages, rue21 appeals to all who have a flair for fashion!
Westgate Mall Manager, Dave Jackson, expressed his delight that the community has greeted these new merchants with lots of enthusiasm and excitement. He went on to explain that the store openings have been a success and that the new merchants have exceeded sales expectations for the area and seem pleased with the community reception.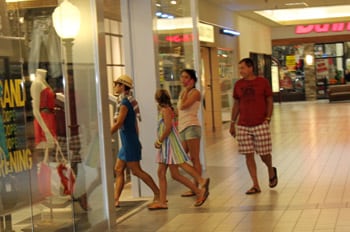 Additionally, Jackson shared that Grab-a-Java is currently remodeling a space at Westgate Mall that will become their second location; they will maintain their current location on 5th Street in Brainerd. Grab-a-Java plans to open their Westgate Mall location by the end of June 2012.
With the addition of these new stores, Westgate Mall is now home to 26 merchants. Jackson, explained that the Westgate Mall was built in three stages between the years 1980 and 1985. He went on to convey that some of these tenants–including Rafferty's Pizza, Jenny's Hallmark, Brekkens, MarJons, Herberger's and Jo-Ann Fabrics–have been open since the mall was built.
When asked how the existing Westgate Mall merchants feel about the addition of the new stores, Jackson said, "They are excited and pleased with the increase in traffic. They look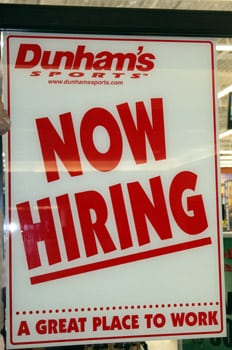 forward to many more years serving the Brainerd area."
The Westgate Mall is continuing its improvement efforts by other means, as well. Free WiFi service in now in place throughout the mall. They are also in the planning stages to incorporate widescreen televisions that will provide weather and news updates for shoppers and a sponsored child play area.
A Westgate Mall Re-Grand Opening Celebration will be held later this summer to formally celebrate the recent upgrades at Westgate Mall . The event is currently in the planning stages.
This exciting redevelopment in the Brainerd and Baxter communities also translates into a boost of jobs for our economy. Jackson explained that with the opening of the three new stores at Westgate Mall, over 100 jobs have been created.
Stop by and check out the newly expanded shopping opportunities at Westgate Mall. Westgate Mall invites you to share in the excitement.
Westgate Mall Hours*
Sunday Noon – 5:00 pm
Monday – Friday 10:00 am – 9:00 pm
Saturday 10:00 am – 6:00 pm
*Please note: Store hours may vary.
Westgate Mall Merchants
• Bath & Body Works • Big Lots • Brekkens Clothier • Christopher & Banks
• Claires • Dairy Queen • Dunham's Sports • Foot Locker
• GNC Live Well • Grab-A-Java • Herberger's • Jenny'sHallmark
• JoAnn's Fabric & Crafts • Mar-Jons Sports • Maurices • Otter Creations
• Payless ShoeSource • ProfessioNail • Que Que & The Bag Ladies • Rafferty's Pizza
• Regis Hairstylists • Riddle's Jewelry • rue21 • Sportscard Connection
• Tradehome Shoes • Vanity