Stringfever live at Chalberg Theatre
March 4, 2015
Shelly Summer
The Chalberg Theatre at Central Lakes College hosts local theater, national musical acts, cultural arts, and loads of other events year round. For more information on events at Chalberg Theatre in Brainerd check out the events calendar at Brainerd.com.
Stringfever, which is made up of three brothers and their cousin, grew up playing classical instruments under the influence of several family musicians including an uncle who is a violinist for the London Symphony Orchestra. When brothers Giles, Ralph, and Neal Broadbent, and their cousin Graham Broadbent decided to take their music to the streets, literally, they began using electric instruments to compete with other "noisy street musicians", and the rest is history.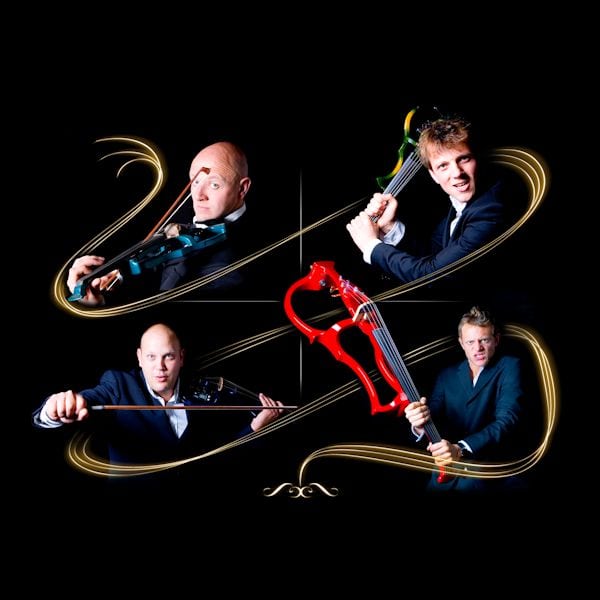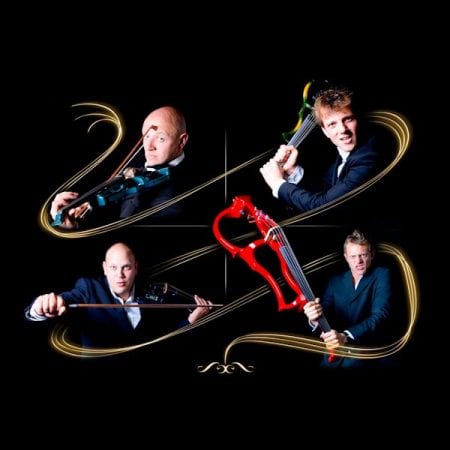 Giles, who plays lead, and Ralph play on electric violins, Neal strums an electric cello and provides the band's rhythm with his own special "mouth drums" and beat boxing skills, and Graham plays a 5 string viola.
When Stringfever first stepped onstage in their shiny, matching suits, they brought back memories of some of my favorite rat pack musicals growing up. Fred Astaire anyone? It was clear from the first chords though that Stringfever was a musical force to be reckoned with. They perfectly blended heavy electric styling and modern music, with the flawless delivery of classical instruments.
The night's performance included works from Vivaldi, Brahms, and Ravel, as well as a few favorites from Elvis Presley, Charlie Daniels, and their famous closer "The History of Music in Five Minutes." Stringfever also played two original compositions, "Giselle" and "Silent Movie" by their uncle Nigel Broadbent of the London Symphony Orchestra.
While I was expecting to hear some great music, I was not expecting the show! From start to finish, the energy level and extreme talent from the stage never diminished. Middle brother Ralph, the show's MC brought a touch of humor to the group, calling out to the audience and playfully teasing his siblings. For Ravel's "Bolero", all four Broadbent's played on the cello simultaneously, often changing places or wandering to and fro the stage. To showcase their talent even further, Stringfever performed "Lark" by Gregorias Dinicu while swapping instruments and even taking a stroll through the audience.