Brainerd International Raceway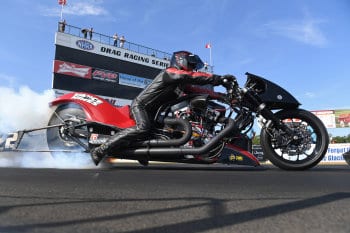 Brainerd International Raceway (BIR) is Brainerd's motorsports headquarters. Originally named Donnybrooke Speedway when it was built in 1968, BIR now hosts a variety of motorsport events including drag racing, road racing, drifting, Superbike racing, autocross, cruising shows and even something called watercross, where snowmobiles race on open water.
One of the most anticipated events of the year for this world-class raceway is the Lucas Oil NHRA Nationals, which is scheduled for August 17-20, 2023. It's the biggest annual sports event in the Upper Midwest, with the stars of the National Hot Rod Association piloting 11,000-horsepower Top Fuel Dragsters and Funny Cars in front of more than 110,000 nitro-crazed fans. Camping is a big part of the overall experience.
BIR's schedule includes many mainstays that have been popular with race fans for decades, like Thunder at the Lakes NHRA Divisional Race, the PleasureLand RV Show & Go and the GSTA Muscle Car Shootout. A number of other weekend races have quickly become wildly popular as well, like the MAP Proving Grounds, the Street Car Showdown, the Wet & Wild Weekends and Powercruise.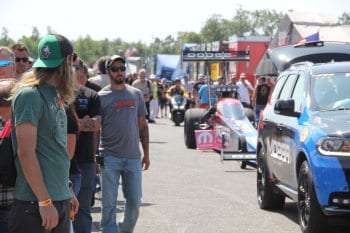 The BIR schedule hosts a number of race series each season as well. The Central Roadracing Association brings Superbike racing to BIR five different weekends each summer. The Bracket Drag Racing Series is a six-race series that attracts dragsters, cars, trucks, motorcycles, snowmobiles and Junior Dragsters.
BIR offers a number of amenities for spectators. Grandstand seating was added in the 1980s and can seat about 25,000 people. The raceway also boasts its VIP Tower Suites that overlook the drag strip starting line. The Wheelie Bar & Grille is an on-site bar and restaurant that also hot breakfasts, lunches and dinners, as well as off-sale beer and liquor. But BIR may be most well-known for its onsite camping facilities. Both open camping and full-service RV sites are located on property, in addition to 12 on-track, two-bedroom condominiums that can be rented. BIR is also located near a number of Brainerd Area Lodging facilities including Hotels, Resorts, Campgrounds and Cabin Rentals.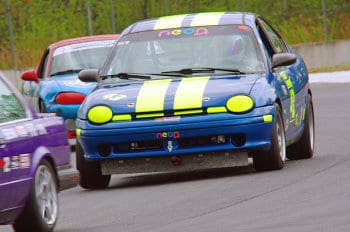 For race fans who'd rather drive than watch, BIR has many opportunities to test their nerves and driving skills on the track. The BIR Performance Driving School is a great place to start. Since the early 1980s, the school has offered daylong school sessions that include classroom instruction and then on-track driving sessions to put your new knowledge to work. Qualified, experienced instructors are on hand to ride along with those who want one-on-one instruction. Otherwise, single-seat, five-speed Spec Racers are available to drive. The Wednesday Night Drags - Street Legal Style program is a chance to race on BIR's dragstrip. On select Wednesday nights, bring your street-legal car, truck or bike, a helmet and $25 and you can run the drag strip as many times as time allows. You can try your hand at drifting and autocross as well. Experienced drivers and staff are on hand to answer questions and help those who are new to these sports.
Brainerd International Raceway has three world-class race tracks. The original 3.1-mile track, now called the Donnybrooke Road Course, includes 10 turns. The 2.5-mile Competition Road Course, which was completed in 2008, uses part of the Donnybrooke course and has 13 challenging turns. The quarter-mile drag strip was reconstructed in 2005 and now holds the title of the "the fastest drag strip in the country" thanks to Tony Schumacher's Top Fuel Dragster pass of 337.58 mph in 2005.